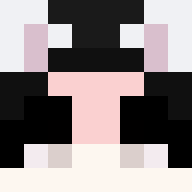 Member
Admin

​
We are super excited to be announcing that Rytale will be releasing soon. In fact, Rytale will be releasing roughly around the same time Minecraft version 1.17 will be releasing! We have worked very hard on Rytale and listened to many of the suggestions that have been provided.
To celebrate the release, this month the top voter will be earning a
$25 gift card
of their choice!
​
New Features
-
New and improved cosmetics
- Custom achievements
- Jobs and an overall better economy
- Playtime, referrals, vouchers, and more!
- Better voting perks
- Better optimization and performance. Better ping and loading times
- Duels (1v1 matches) - 3 maps included on release
- Build worlds in addition to resource worlds
- Anticheat
- Filtered tab completion
- Marketplace
- New server builds
- ... and much more!

Server IP Address
play.rytale.net​